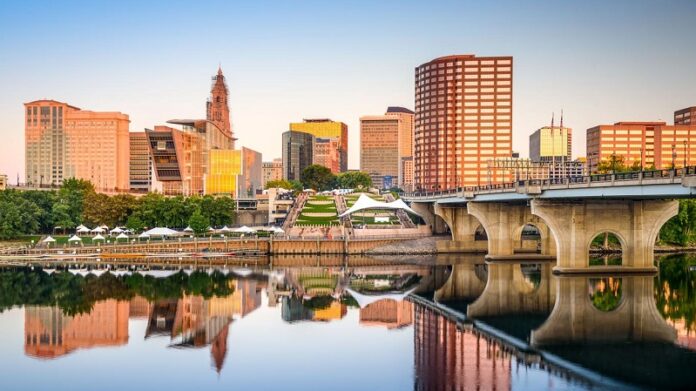 Hartford, Connecticut's capital city, and a vibrant hub of history, culture, and entertainment. From its rich colonial heritage to its modern attractions, Hartford offers a plethora of exciting activities for visitors of all ages. Whether you're a history buff, an art enthusiast, or a nature lover, there's something for everyone in this charming city. top six cool things to do in Hartford, ensuring you make the most of your visit and create unforgettable memories.
Read More : Spirit airlines reservations
Discover History at the Mark Twain House and Museum:
Begin your journey through Hartford's rich history at the Mark Twain House and Museum. Immerse yourself in the world of renowned author Mark Twain as you explore his beautifully preserved Victorian home. Take a guided tour and learn about Twain's life and literary contributions. The museum exhibits offer fascinating insights into the author's work, making it a must-visit for literature enthusiasts.
Explore Art at the Wadsworth Atheneum Museum of Ar:t
Art lovers will find solace in the Wadsworth Atheneum Museum of Art, one of the oldest public art museums in the United States. The museum houses an extensive collection of European and American artwork, including masterpieces by renowned artists such as Salvador Dalí, Claude Monet, and Georgia O'Keeffe. Spend a day wandering through the galleries, appreciating the diverse range of artistic styles and periods.
Step Back in Time at the Connecticut Science Center:
For a fascinating blend of science and history, head to the Connecticut Science Center. This interactive museum offers an array of hands-on exhibits, including a life-sized dinosaur exhibit, a space-themed adventure, and an exploration of Connecticut's industrial past. It's a fantastic place to engage the whole family and learn about the wonders of science in an entertaining and educational environment.
Read More : Spirit airlines minor policy
Immerse Yourself in Nature at Elizabeth Park:
Escape the city's hustle and bustle at Elizabeth Park, a picturesque urban oasis known for its stunning rose gardens. Take a leisurely stroll along the walking paths, relax by the pond, or have a picnic surrounded by colorful blooms. The park also hosts various events throughout the year, including concerts and garden tours, so be sure to check the schedule for any upcoming activities.
Enjoy Family Fun at the Connecticut Children's Museum:
The Connecticut Children's Museum is an interactive and educational playground that provides endless fun for kids of all ages. The museum features a wide range of exhibits, including a miniature city where children can play pretend, a science lab for hands-on experiments, and an art studio for creative expression. It's a perfect spot to nurture young minds and encourage exploration and imagination.
Experience Sporting Excitement at Dunkin' Donuts Park:
Sports enthusiasts won't want to miss a visit to Dunkin' Donuts Park, home to the Hartford Yard Goats, a minor league baseball team. Catch a game during the season and soak up the electric atmosphere while enjoying America's favorite pastime. The stadium offers modern amenities, delicious food options, and an enjoyable experience for sports fans.
Uncover Connecticut's History at the Connecticut Historical Society Museum:
Delve into Connecticut's past at the Connecticut Historical Society Museum, where you can explore the state's history through a vast collection of artifacts, documents, and exhibits. Gain insights into the early settlements, the American Revolution, and Connecticut's role in shaping the nation. The museum also hosts rotating exhibits, lectures, and workshops that provide deeper understanding and engagement with the state's heritage.