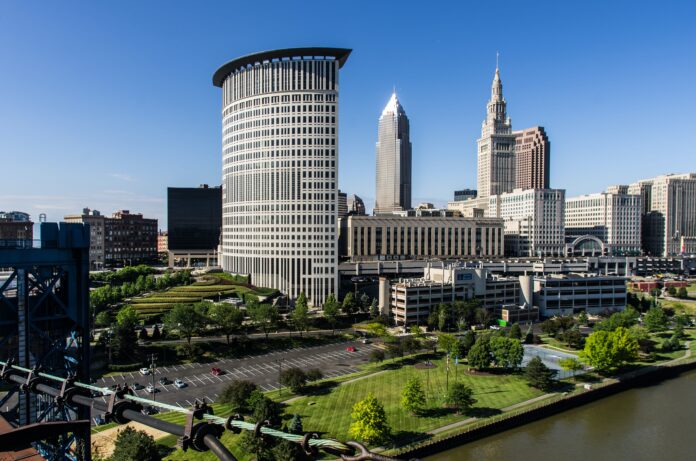 Cleveland is a vibrant city that often surprises travelers with its rich history, diverse culture, and array of attractions. Often overshadowed by its larger counterparts, Cleveland offers a unique blend of urban sophistication and natural beauty.
Rock and Roll Hall of Fame
Start your Cleveland exploration at the iconic Rock and Roll Hall of Fame. This landmark pays homage to the legends of rock music and their influence on popular culture. With its striking architecture overlooking Lake Erie, the museum boasts an impressive collection of memorabilia, artifacts, and interactive exhibits. Delve into the history of rock music, from its roots to its evolution into various genres, and celebrate the artists who have shaped the industry.
Read Also : Spirit Airline Booking
Cleveland Museum of Art
For art enthusiasts, the Cleveland Museum of Art is a must-visit destination. Boasting an extensive and diverse collection spanning thousands of years, this museum is renowned for its world-class exhibits. From ancient Egyptian artifacts to modern masterpieces, the museum offers a journey through artistic history. The stunning atrium and the interactive Gallery One enhance the visitor experience, making it a perfect spot for both casual art admirers and dedicated connoisseurs.
West Side Market
Indulge your taste buds at the historic West Side Market, a culinary paradise that has been serving the community since 1912. This bustling market is a feast for the senses, offering a vibrant array of fresh produce, meats, cheeses, baked goods, and international fare. The market is a microcosm of Cleveland's diverse culture, with vendors representing a range of culinary traditions. Don't miss the opportunity to savor local specialties like pierogies and corned beef sandwiches.
Cleveland Metroparks
Escape the urban hustle and bustle by exploring the natural beauty of the Cleveland Metroparks. Spanning over 23,000 acres, these green spaces offer a retreat for outdoor enthusiasts. Hike along scenic trails, have a relaxing picnic by the water, or enjoy recreational activities such as kayaking, golfing, and horseback riding. The Metroparks seamlessly blend the tranquility of nature with the conveniences of the city, providing a perfect balance for visitors seeking both relaxation and adventure.
The Cleveland Orchestra
Experience the magic of music with a visit to Severance Hall, the home of The Cleveland Orchestra. Renowned for its exceptional performances and acoustics, this orchestra consistently ranks among the world's finest. Whether you're a classical music aficionado or a newcomer to the genre, attending a concert here is a truly captivating experience. Be sure to check the schedule and secure your seats in advance for a night of musical brilliance.
A Christmas Story House
Step into nostalgia at the A Christmas Story House, where the classic holiday movie "A Christmas Story" comes to life. Fans of the film will delight in exploring the meticulously restored house, which served as the backdrop for the Parker family's escapades. From the iconic leg lamp to the infamous Red Ryder BB gun, the house is filled with recognizable details that transport visitors back to the beloved holiday tale.
Great Lakes Science Center
For a family-friendly adventure, head to the Great Lakes Science Center. This interactive museum is dedicated to sparking curiosity and promoting hands-on learning about science and technology. From exploring the wonders of space in the NASA Glenn Visitor Center to experimenting with physics in the Science Phenomena gallery, visitors of all ages can engage in educational and entertaining activities that inspire a love for learning.
Read Also : Spirit Low Fare Calendar
Cleveland Cultural Gardens
Immerse yourself in a multicultural mosaic at the Cleveland Cultural Gardens, a series of beautiful gardens representing various ethnicities and cultures. Stroll through pathways adorned with statues, sculptures, and lush greenery that pay homage to different nations. Each garden tells a unique story, fostering understanding and appreciation for the city's diverse population.