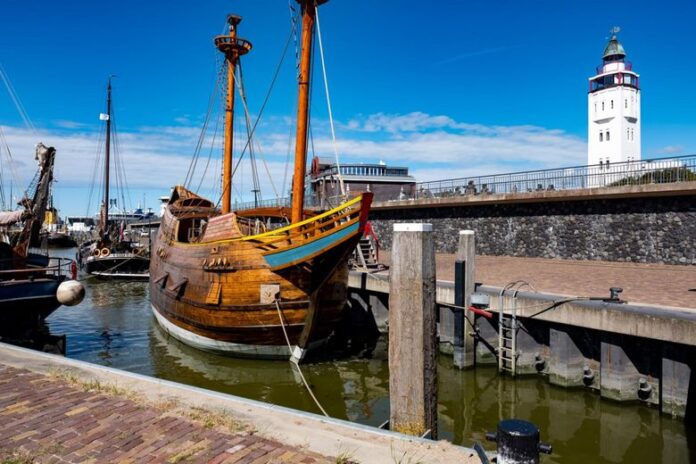 Harlingen, Texas, often referred to as the "Capital of the Rio Grande Valley," is a charming city located in the southernmost part of the Lone Star State. With its rich history, vibrant culture, and beautiful natural surroundings, Harlingen .
Iwo Jima Memorial & Museum
The Iwo Jima Memorial & Museum is a poignant tribute to the sacrifices made by American servicemen during World War II. The centerpiece of the museum is a bronze replica of the famous Iwo Jima flag-raising photograph. The museum houses a vast collection of artifacts, photographs, and memorabilia from the war, making it a must-visit for history enthusiasts.
Read Also: Delta Flights
Harlingen Arts and Heritage Museum
For a deeper dive into Harlingen's history and culture, head to the Harlingen Arts and Heritage Museum. Housed in a historic building that once served as a post office, this museum showcases the city's rich heritage through a diverse collection of exhibits, including art, artifacts, and photographs.
Harlingen Thicket World Birding Center
Nature enthusiasts will find a paradise in the Harlingen Thicket World Birding Center. This unique habitat is home to an incredible variety of bird species and other wildlife. Visitors can explore walking trails, boardwalks, and observation decks to get up close to the diverse birdlife and lush vegetation.
Harlingen Farmers Market
If you're visiting Harlingen on a Saturday morning, be sure to stop by the Harlingen Farmers Market. This bustling market offers a taste of local flavors with fresh produce, artisanal crafts, and delicious food from local vendors. It's an excellent place to immerse yourself in the community and enjoy some homemade goodies.
Hugh Ramsey Nature Park
For a serene escape into nature, Hugh Ramsey Nature Park is the perfect destination. This park features picturesque walking trails, a tranquil lake, and abundant wildlife. It's an ideal spot for a family picnic, birdwatching, or simply unwinding amidst nature's beauty.
Harlingen Performing Arts Theatre
Catch a live performance at the Harlingen Performing Arts Theatre. This venue hosts a variety of events, including concerts, theatrical productions, and dance performances. Check the schedule to see what's happening during your visit and enjoy some cultural entertainment.
Rio Grande Valley Museum
Another cultural gem in Harlingen is the Rio Grande Valley Museum. This institution showcases the region's history, art, and culture through an array of exhibits and educational programs. Learn about the local history and the impact of the Rio Grande River on the area.
Harlingen Arboretum
The Harlingen Arboretum is a peaceful oasis filled with native plants, trees, and walking trails. It's an excellent place for a leisurely stroll, birdwatching, or photography. The arboretum offers a serene escape from the hustle and bustle of city life.
TSTC Cultural Arts Center
The Texas State Technical College Cultural Arts Center is a hub for creativity and artistic expression in Harlingen. It hosts a variety of cultural events, including art exhibitions, music performances, and workshops. Check their schedule for upcoming events that pique your interest.
Harlingen Murals
Take a self-guided tour of Harlingen's vibrant murals scattered throughout the city. These artistic expressions add a touch of color and history to the streets, telling stories of the community's past and present.
Harlingen Country Club
Golf enthusiasts can tee off at the Harlingen Country Club, known for its beautifully landscaped golf course and friendly atmosphere. Enjoy a round of golf or simply relax at the clubhouse with a refreshing drink.
Valle Vista Mall
For a bit of retail therapy, visit Valle Vista Mall. This shopping destination offers a variety of stores, from well-known brands to local boutiques, making it an ideal place to shop for souvenirs or update your wardrobe.
Harlingen Sports Complex
If you're a sports fan, don't miss the Harlingen Sports Complex. This state-of-the-art facility hosts various sporting events, from baseball and softball to soccer and more. Check the schedule to catch a game or tournament in action.
Read Also: Delta Airlines Flights
Downtown Harlingen
Stroll through the charming streets of downtown Harlingen, where you'll find historic architecture, local shops, and a vibrant atmosphere. It's a great place to explore, shop for unique gifts, and savor delicious Tex-Mex cuisine.
Gladys Porter Zoo
While technically located in nearby Brownsville, the Gladys Porter Zoo is a short drive from Harlingen and well worth the visit. This world-class zoo is home to a wide array of exotic animals, including big cats, primates, and reptiles. It's a fantastic place for a family outing.