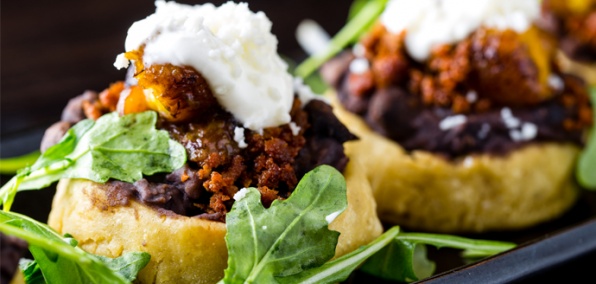 The Chicago Theater, a historic and iconic landmark located in the center of the Windy City, is renowned for hosting events and performances of the highest caliber. The neighborhood is a veritable food haven for those looking for the ideal pre-show meal experience.
In this blog, we'll guide you through some of the best restaurants near the Chicago Theater, ensuring your night out combines delectable cuisine with a memorable show for the ultimate "Dinner and a Show" experience.
Marshall's Landing
In Chicago's Merchandise Mart, Marshall's Landing is a stylish and adaptable dining location that expertly combines a contemporary atmosphere with a variety of culinary selections. It accommodates a range of tastes and preferences by providing a varied menu that includes gourmet burgers, small plates, and specialty cocktails.
The restaurant's stylish interior, featuring large windows with scenic river views, creates a welcoming atmosphere, making it an ideal choice for casual gatherings or intimate dinners. Marshall's Landing provides an exceptional dining experience within the historic setting of the Merchandise Mart.
Russian Tea Time: An Elegant Prelude
Located just a stone's throw from the Chicago Theater, Russian Tea Time is an elegant gem that offers a unique dining experience. With its opulent interior and an extensive menu featuring classic Russian dishes, it's the ideal spot for a leisurely pre-show meal. Try the Beef Stroganoff or sample their assortment of flavorful, house-made infused vodkas for a true taste of Russian culture.
The Dearborn: Classic American Fare
For a quintessential American dining experience near the Chicago Theater, The Dearborn is a top choice. Their menu celebrates traditional American flavors with a modern twist. Whether you opt for the Prime Rib French Dip or their creative cocktails, you'll be treated to hearty fare in a vibrant and welcoming atmosphere.
Petterino's: A Theatrical Dining Experience
Petterino's, known for its classic American cuisine, is just steps away from the theater. The restaurant's walls are adorned with showbiz memorabilia, creating a theatrical atmosphere. Savor dishes like Chicken Vesuvio or the famous Meatloaf while enjoying the lively ambiance that sets the mood for a great night out.
The Berghoff: A Slice of History
A Chicago institution, The Berghoff, has been serving Windy City residents for over a century. Located near the Chicago Theater, this iconic German-American restaurant offers hearty classics like sausages, schnitzels, and steins of beer. It's an excellent choice for those looking to combine tradition with their pre-show dinner.
Cindy's Rooftop: Sky-High Elegance
If you prefer a more contemporary and upscale dining experience, Cindy's Rooftop is the place to be. Located atop the Chicago Athletic Association Hotel, this rooftop restaurant offers stunning views of Millennium Park and the Lake. Enjoy artisanal cocktails, delectable small plates, and a refined atmosphere before heading to the theater.
The Chicago Theater and its surrounding area are a hotspot for entertainment and culinary delights. Whether you're in the mood for traditional American fare, international flavors, or an upscale rooftop experience, the restaurants near the Chicago Theater offer a diverse range of dining options. The combination of world-class performances and exceptional cuisine ensures an unforgettable "Dinner and a Show" experience in the heart of the city. So, next time you attend a show at the Chicago Theater, don't forget to explore these nearby dining establishments for a complete and memorable night out.