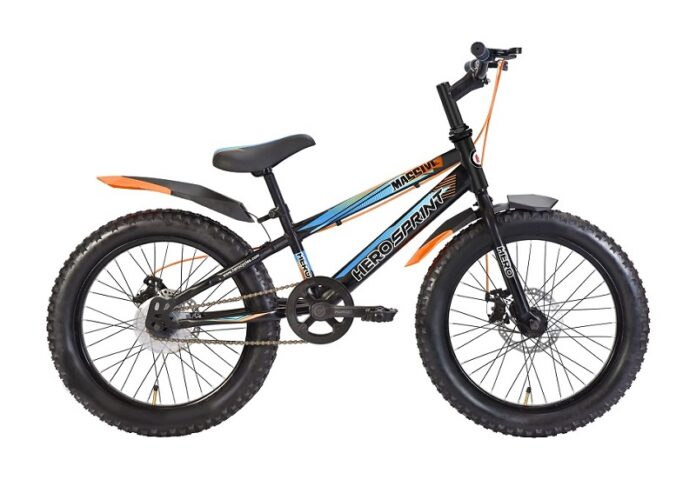 When it comes to buying a kids cycle, there are several factors to consider. From the right size to safety features, finding the perfect cycle for your child can be an exciting yet a daunting task. With numerous options available in the market, it's essential to make an informed decision. This ultimate guide will help you navigate through the process and choose the ideal kids cycle that meets your requirements.
Determine the Right Size: One of the most crucial aspects of selecting a kids cycle is getting the right size. A cycle that is too big or too small can affect your child's comfort and safety. To find the appropriate size, consider your child's age, height, and inseam measurement. Many online stores offer size charts that provide guidance on selecting the correct size based on these factors. When you buy a kids cycle online, make sure to check the size specifications mentioned in the product description.


Focus on Safety: Safety should always be a top priority when choosing a kids cycle. Look for features such as sturdy construction, reliable brakes, and comfortable seating. Ensure that the cycle has proper reflectors or lights to enhance visibility, especially during low-light conditions. Additionally, consider purchasing a helmet and other protective gear to ensure your child's safety while riding.


Consider the Type of Cycle: There are various types of cycles available for kids, each designed for different purposes. Balance bikes are excellent for younger children as they help develop their balance and coordination skills. Tricycles provide stability and are suitable for toddlers. As your child grows, you can opt for a bike with training wheels to help them learn to ride independently. Once they are ready, you can remove the training wheels and transition them to a regular bike.


Quality and Durability: Investing in a high-quality kids cycle ensures durability and longevity. Check the frame material and components of the cycle to ensure they are sturdy and built to last. Look for renowned cycle companies in India that have a reputation for manufacturing reliable and durable cycles. Reading customer reviews and ratings can also provide valuable insights into the quality and durability of a particular cycle.


Test the Cycle: If possible, visit a local cycle store to allow your child to test different cycles. This way, they can get a feel for the cycle's size, comfort, and maneuverability. Encourage them to ride the cycle around the store or parking lot to gauge how well it suits their needs. Although buying online offers convenience, visiting a physical store can help you make a more informed decision before you buy a kids cycle online.


Adjustable Features: Children grow quickly, and their cycle should be able to accommodate their changing needs. Look for cycles with adjustable seats and handlebars. This feature ensures that the cycle can be customized to your child's height and proportions, providing a comfortable riding experience as they grow.


Consider the Brand: Choosing a reputable cycle company in India is crucial to ensure a quality purchase. Look for brands that have been in the market for a considerable time and have a positive reputation for manufacturing reliable and safe cycles for kids. Research different brands and compare their offerings, warranty policies, and customer support services before making a decision.


Budget Considerations: Set a budget for buying a kids cycle and stick to it. While it's tempting to splurge on the latest models, remember that children outgrow their cycles relatively quickly. Focus on finding a cycle that provides good value for money, considering the features, quality, and durability it offers. Look for sales or discounts when you buy kids cycle online to get the best deal.
In conclusion
Choosing the perfect kids cycle requires careful consideration of factors such as size, safety features, type, quality, adjustability, brand reputation, and budget. Whether you decide to buy kids cycle online or visit a physical store, prioritize your child's comfort and safety. By following this ultimate guide, you can make an informed decision and find a cycle that brings joy to your child while promoting their physical development and independence.