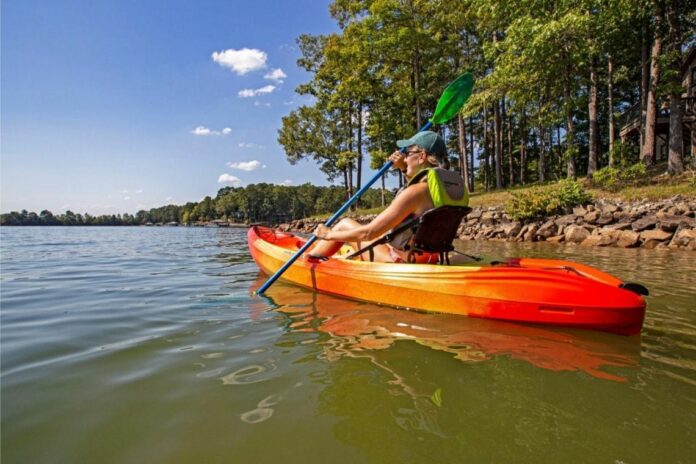 Fishing is a very popular outdoor activity that excites every age of the population. It brings some instant joy in one's dull, monotonous or super hectic life. Also, a fishing trip doesn't cost a lot of bucks. So if you are in need of a small one-day trip with some fun and exciting activities then a fishing trip would be the best-fitted option for you. Here all you need is a well-suitable kayak, some essential fishing gear and some great companions. Now arranging everything might be easy but what about that one right kayak you need for an ideal fishing trip? Although the majority of people choose to sit on top kayaks for fishing activities, the question is whether choosing such a kayak is a good choice or not. Let's find it here.
Let You Stand When Needed
You can't expect yourself to be seated all the time during a fishing trip. Sometimes you need to stand up for a while to place your aim right. And exactly here you need the ideal kayak that lets you stand safely whenever you need to. Here this sit-on-top boat performs amazingly. It allows you to stand constantly if really required to. So you see fishing becomes easier when you have this kayak bought for yourself.
Assures More Safety
If you are in the beginning phase of your kayaking or fishing then no doubt that these sit on top kayaks would be the best available option for you. It has all the needed safety features to make your fishing trip safe and successful. A first-time kayaker may feel nervous, and their feet and hands can be shaky. So here we advise all beginners to start their kayaking journey with this super comfortable sit-on-top boat.
Contains Lots Of Spaces
As we said earlier, fishing requires some much needed tools. And you need some space to keep those much-needed essentials. Here once again this sit-on-top boat wins the battle. In comparison with other kayaks, it has more space. So you can count on this kayak if you are looking for enough space to place all your essential fishing gear.
Holds More Stability
A fishing kayak always needs lots of stability. As we said earlier you may have to stand in a fishing kayak for some time. So stability is a necessary thing here. And exactly this is why these sit-on-top kayaks are so much popular everywhere. It lets a fisherman have all the stability that they need while fixing their aim.
Thus to conclude, a sit-on-top boat is the most ideal boat for every kind of fishing trip. So just go get it bought. It's a must-have for your upcoming fishing trips.