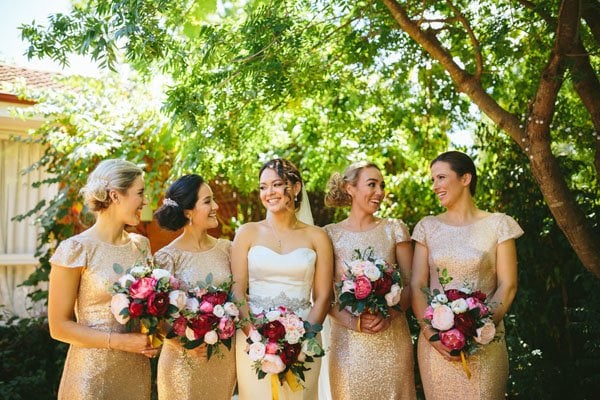 Weddings are happy occasions that you and your guests remember for many years. However, a dream wedding does not just happen automatically. There is a lot of planning involved in order to make a wedding memorable and successful.
Generally, almost all decision making is done by the bride and groom. Important details like the guest list, menu and wedding outfits are personal choices. But, there are elements of a wedding that need insight from your wedding planner.
Wedding planners have probably seen and experienced all the highs and lows of a wedding. They have "insider" details on caterers, hotels, flower shops and other vendors.
The final choice will always be yours but here are 5 wedding decisions you should make *with* your planner's insights.
Wedding Venue
Wedding venues can sometimes be personal. It might have a significant meaning to you and your spouse-to-be, so your input is very important. Wedding planners on the other hand have experience not only with your choice, but with other locations as well so you should definitely ask for their opinion.
If you're planning a destination wedding for example, you need someone who has information about Cabo wedding venues. Flying to Cabo to check out every single resort or hotel is not practical or realistic.
A planner however has experience with many different resorts and hotels. They will be able to give you options based on your parameters like theme/ambiance, price range, location, number of guests and other factors. This will make it easier for you to finalize a wedding venue.
Musicians
Another factor that needs input from your planner is the musicians or band that's going to play at your wedding.
Since it's an important day, you need somebody reliable. We're not just talking about showing up, being able to play your favorite songs and playing it well is more important.
Wedding planners have a lot of experience with musicians. They've heard many bands play and sing. They also know which ones know how to entertain guests well. Listening to your planner's suggestions can have a big impact on the quality of the entertainment during your big day.
Photographer
Photographs are perhaps one of the best keepsakes you will have of your wedding day. This is why it is important to memorialize the day with somebody with a lot of experience.
A good photographer is not only good at telling you how to pose. They are also well versed in telling a story; a story that you will want to tell your grandkids someday.
There are times when looking at a photographer's portfolio is not enough. Having insights from your planner will help you make a better decision.
Timeline
Your wedding planner should also have a say in the timeline of your wedding. Wedding planners are the best resource persons when it comes to organizing the events that happen within a wedding.
Not only do they know the correct order, they also know which times are slow and can allow you to relax and they also know when to speed things up so that everybody is where they should be.
You can leave the timing or sequence of events to your wedding planner and they can organize everything.
DJ
Music can help you set the tone during your wedding and DJs are the best people to do this. A good DJ knows when to play the right song at the right time. They can also read your guests' mood and know what kind of music to play.
We all want our guests to have a good time and a DJ will mix songs up so that more people will be inclined to dance during the reception. They can make your wedding more fun and memorable.
Keep in mind that the DJ will also introduce you and you don't want somebody who can't say your name correctly!
The Choice Is Really Yours Though!
All final decisions will naturally be yours. But always remember that your wedding planner has experienced the venue first hand. They have also worked with many different vendors so they know which ones are within your price range, are reliable and offer value for money.
Lastly, listen to your planner. They are probably full of horror stories where suppliers didn't show up or pulled out at the last minute. Your wedding planner will know what to do during emergencies like this because they will have contingency plans and backup vendors that they can call.