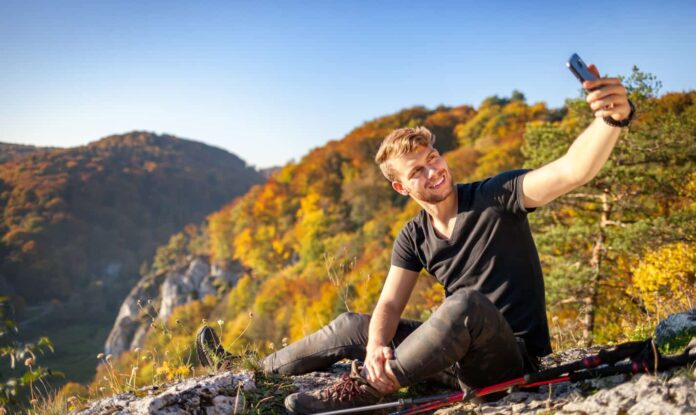 Arkansas is a southern state known for its lush wilderness, so outdoor enthusiasts will have a great time here. Exploring nature is one of the best Arkansas activities to do on your trip, from mountains and caves to rivers and springs. But, hiking trails and limestone caves aren't the only tourist attractions in the area. The Land of Opportunity has ghost towns, hip dining options, and more. Are you ready to begin? The following is a list of the best things to do in Arkansas.
Plan an amazing trip to this beautiful city of Arkansas and book a flight ticket to Arkansas and book your tickets now.
1. Big River Crossing
The Big River Crossing in West Memphis is the country's longest active rail/pedestrian bridge. It spans the Mississippi River for a mile. Want to stay fit and active on your vacation? End-to-end at Big River Crossing is a beautiful way to do this. It doesn't matter how you do it. You can walk or bike and still have a great time. If you're staying nearby, make a point of seeing the bridge at night. It puts on light shows as soon as the sun sets until about 10 p.m.
2. Doe's Eat Place
Doe's Eat Place is a family-style steakhouse in Little Rock at West Markham and Ringo's Corner. Doe's Eat Place is a must-visit if you're looking for jumbo steak meals. When you're starving, it's one of the best things to do in Arkansas. Check out their Sirloin and T-bone steaks. You'll also enjoy their boiled shrimp, hot chilli tamales, and grilled salmon. Doe's Eat Place is casual and has a no-frills atmosphere. Choose whether to eat inside or outside and enjoy your meal.
3. Sassy's Red House
Sassy's Red House is a popular Fayetteville barbecue joint known for its ribs and brisket. When you eat at Sassy's, you'll get a taste of authentic southern barbecue. Try their smoked chicken, pulled pork, brisket, and ribs. Sassy's is also well-known for its delicious Possum Pie dessert. This pecan-cream cheese-chocolate pie is delicious. Don't pass up this opportunity if you have a sweet tooth.
4. Whitaker Point Trailhead
Pettigrew's Whitaker Point Trail is a popular out-and-back hike. It is approximately 2.9 miles long. Take this scenic hiking trail if you want to connect with nature. It culminates in Hawksbill Crag, a vantage point with panoramic views of the lush Ozark mountains. Hawksbill Crag is a stunning rock outcrop that will look fantastic in photographs. But, be cautious while you're here. Roughhousing is dangerous and should be avoided.
5. Walmart Museum
The Walmart Museum in Bentonville is in the first-ever Walmart store, Sam Walton's 5-10 dime store. Walmart is one of the most well-known and successful retail chains in the United States. You can learn more about its history by visiting the interactive exhibit gallery inside the museum. They even have the founder's Ford F-150, Mr. Sam, parked here. When you're done exploring Walton's 5&10, stop by Spark Cafe Soda Fountain for a drink. It's a vintage soda fountain serving delectable ice cream, drinks, and sweet treats.
6. Crystal Bridges Museum of American Art
The Crystal Bridges Museum of American Art spans 120 acres. Alice Walton founded it, and it first opened its doors in November 2011. Crystal Bridges is a museum worth visiting for its architecture. It's one-of-a-kind, and art enthusiasts should definitely pay it a visit. Furthermore, it has a sizable American art collection ranging from the Colonial period to the present. Explore the museum to find works by famous artists such as George Bellows, Charles Bird King, Agnes Pelton, and others.
Enjoy every bit of everything in Arkansas and book a cheap flight ticket to Arkansas and enjoy your days here!